Sitechecker is a great backlink tracker for SEO and marketing managers to track and analyze your backlink profile for your website. The tool enables you to keep track of all your backlinks, get notified once any of them will be lost, and will bring them back to life.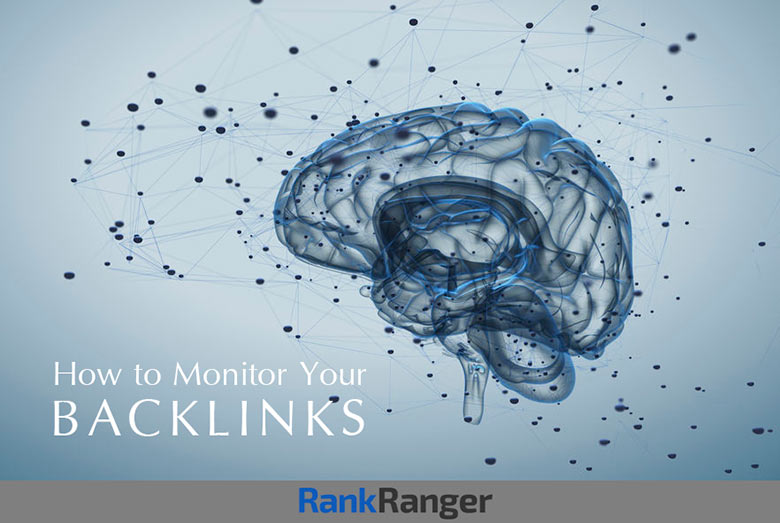 Why is backlinks monitoring necessary?
So you did your job, and after a successful outreach campaign, you gained some high-quality backlinks. Congratulations! That's great, but you mustn't stop there. Your campaign doesn't end there because now you should set up monitoring for the links. Why? Well, there are a few arguments.
1. Broken links are a thing
That's right. Broken links may happen because of you or because of changes in the referring domain. If you make some changes on your site and decide to redirect your traffic using 301 or 302 redirects, it is a good idea to change the link on the referring site too. Mainly because with 301 redirects, you may lose some link juice.
But changes can happen on the referring domains too. If they switch to a different CMS, correct the article with your link, or make some other adjustments, your backlink may become dead and return a 404 error. That's why you have to react quickly if you see lost backlinks. Check why this happens before your competitor steals the key phrase.
2. Website with a backlink can change the owner
This happens more often than you think. And you may even assume that it won't affect your backlinks. But if the new owner changes the topic of the page completely and somehow leaves that one article of yours with your precious link, it will send totally different signals to Google. In the worst-case scenario, Google will treat them as spammy links and give you a penalty. Backlinks backfired.
3. You can monitor the backlinks of your competitors
Make some time in your schedule to regularly check the backlink profile of your competitors and search for broken links. Yes, you know what to do next. Just reach out to the website owner and ask if they can change the 404 links to ones redirecting to your domain. Add new links to your monitoring tool and make sure nobody does the same to you.
Backlink monitoring tools
You probably already have a few SEO tools in your marketing stack, and some of the following examples may be familiar to you. Start with the tools you have and know, and if they don't fulfill your needs for backlinks monitoring, then you can try new ones. Fun!
1. Google Search Console
Google's webmaster tool still shares legacy link reports where you can check domains linking to your site. This includes top linking sites and keywords, as well as your top backlinked URLs (both internal and external).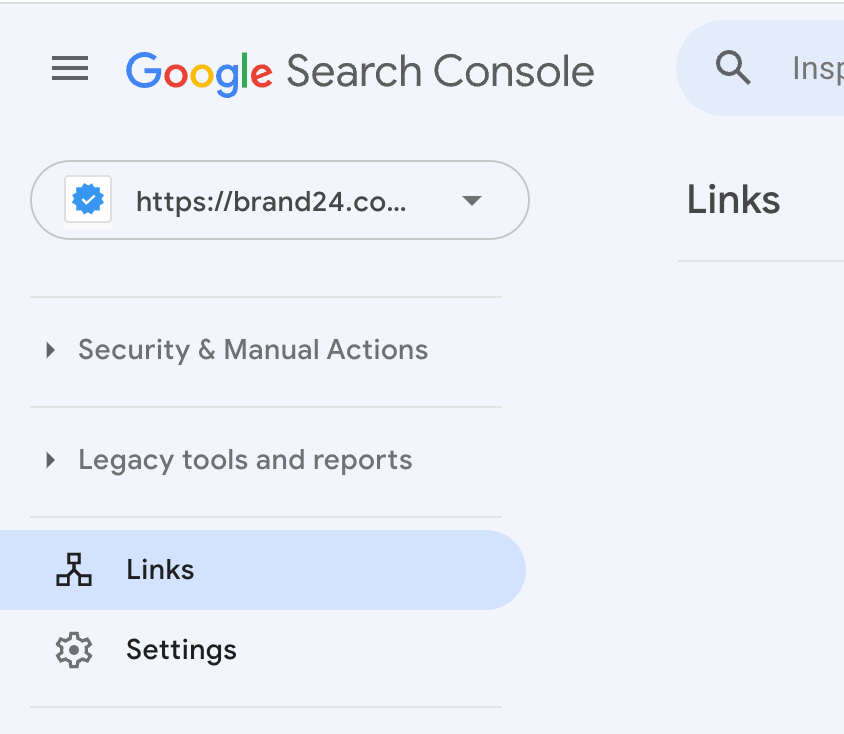 2. Ahrefs
Ahrefs will help you to check the page authority, remove low-quality links, and count referral traffic. You can set up the Rank Tracker to follow your most important keywords and check the backlink profile of each one. You can analyze the link status, see if you have any new or lost links.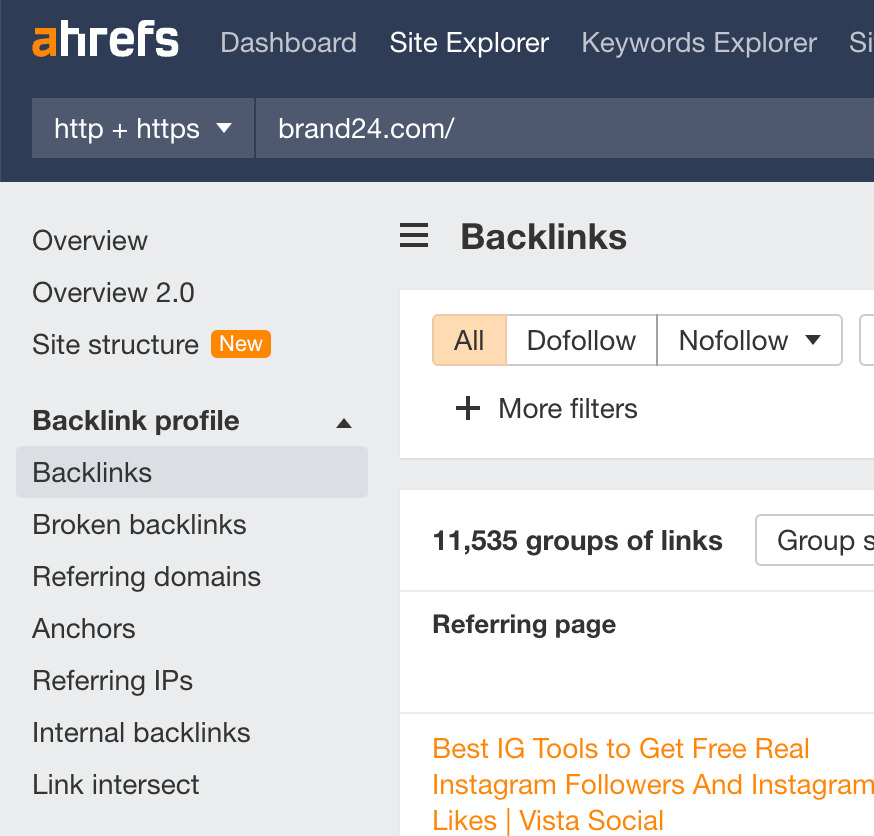 3. Semrush
The cheapest Semrush plan costs $119.95 per month and will let you easily analyze your backlink status. What's more, the tool has a separate tab with link building solutions. You can perform a backlink audit that will show any bad links that may cause negative SEO.

4. SE Ranking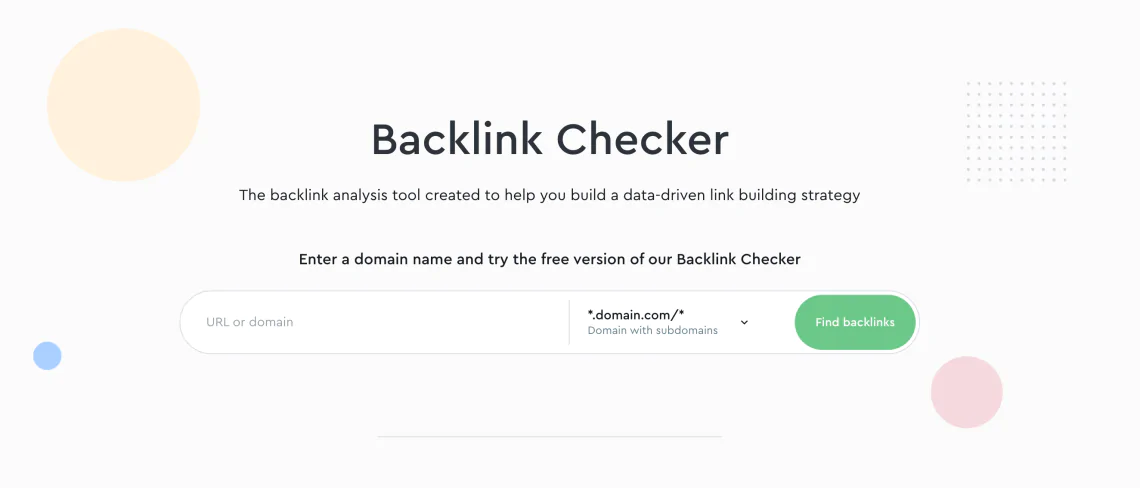 5. Monitor Backlinks
This tool is solely committed to monitoring inbound links and keyword rankings. You will know the number of backlinks, a detailed analysis of existing backlinks, and your domain score. You can decide whether you want to monitor your competitors and other websites as well (additionally paid).

6. Open Link Profiler
It will show you which anchor text is the most popular, analyze your bad backlinks, show which countries the backlinks come from, and more. Then you can export the complete backlink profile to a .csv file (limited to 100 links in the free version).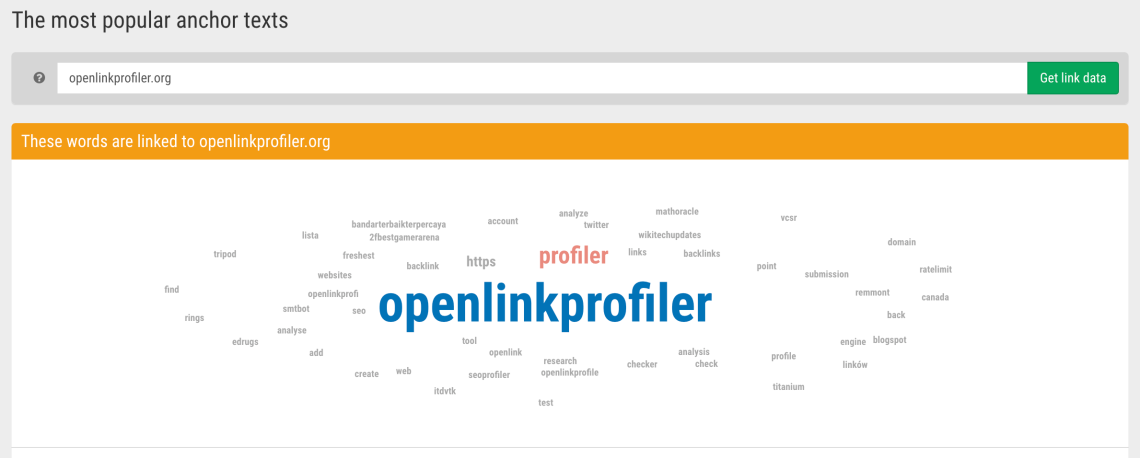 7. Linkio
Backlink monitoring is a separate segment of Linkio that features its own crawler. You will automatically check indexed backlinks, and the tool will show you all necessary data, such as the domain authority, spam score, link changes (new/lost), and more. You can integrate it with Ahrefs, Google webmaster tools (GSC), and Moz.
8. LinkBox
The next backlink checker is LinkBox, convenient software for backlink monitoring and checking the indexing status. You can start with 100 free credits that you can use towards your liking efforts. For example, 0.3 credit can be used to check the page index, 0.5 credit to check the domain trust. One hundred credits cost 800.
Bonus: Brand24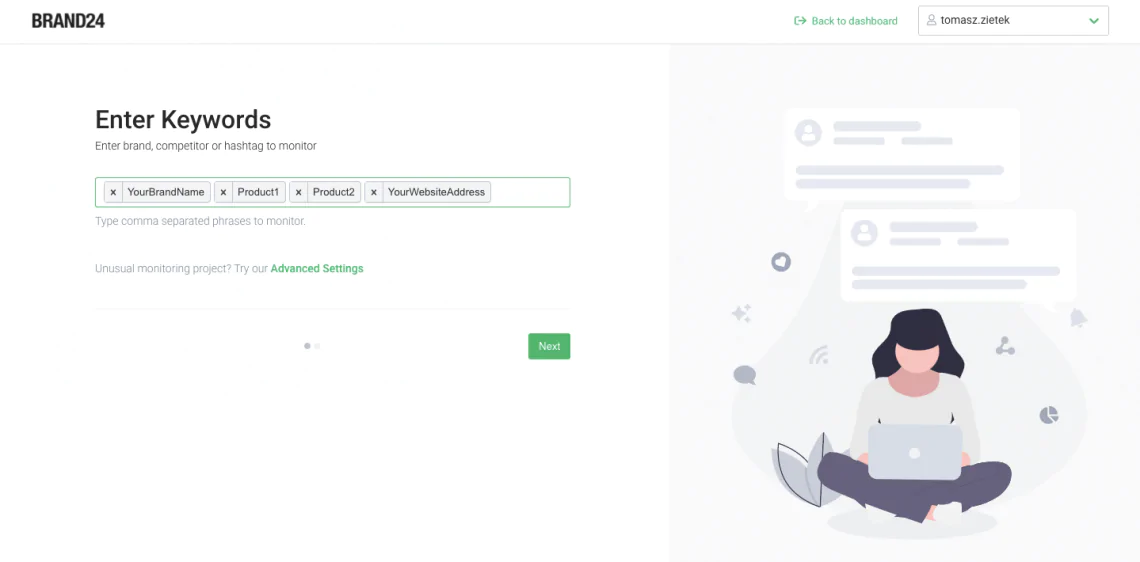 Brand24 is good for finding the anchor text for all your links. Create a project for a keyword and start gathering mentions across the web. You can then filter out the social media (you want to get as many links as possible from blogs, forums, news, etc.) and check the pages if they fit your link profile.
Ahrefs
Ahrefs is one of the best SEO tools to monitor website backlinks. It has a free version where you can monitor 10 backlinks and 2 domains per request. The paid versions start at $99 per month for a complete analysis of the backlink profile: dofollow/nofollow, anchor text, image backlinks, etc.
If you ever get a penalty from Google, it will be a lifesaving tool, giving you an exact percentage of anchor text on your site. Ahrefs' crawler is currently the only one to detect backlinks in JavaScript besides traditional HTML. It also crawls 4.1 million pages per minute, meaning you'll be able to see new, broken, and lost backlinks very quickly.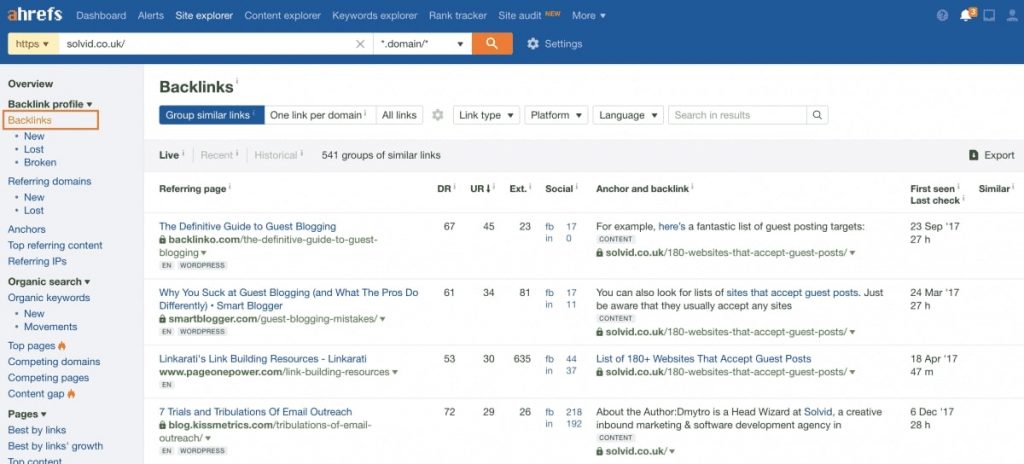 "Ahrefs is the second most active web crawler after Google and they have the best backlink database in the industry," said David Munoz from Mission Legal Center. "And this is the only tool that does such an awesome job at everything the tools have to offer like keyword research, site explorer, website audit, and many more."
Thanks to the addition of "link loss" reasons (e.g., 404, noindex, 301, etc.), there's no need to guess why some backlinks dropped out of your site. Besides analyzing anchor texts, you can also avoid penalties by disavowing suspicious links from the Ahrefs' dashboard.
Coupler.io
Coupler.io is an unusual tool that helps you monitor your backlinks. It doesn't work as a standard backlink monitoring tool but it allows you to consolidate all your links from all your business units. This tool is perfect for small businesses and freelancers.The best thing about it is the ability to store and organize all your data in one place that you can review later on. You can directly import links to Google Sheets using Coupler.io or automate the data transfer by setting up a schedule. To visualize your data, you can even create bar graphs, pie charts, and Venn diagrams.
The free version allows exporting up to 100 backlinks in .csv format. If you want to export more, you can use the paid version. The tool also provides the nature of the linking website and the category of each link. You'll get the overall idea of backlink influence, anchor page, link date, and more. This information will help you get an overview of the links that lead to your website.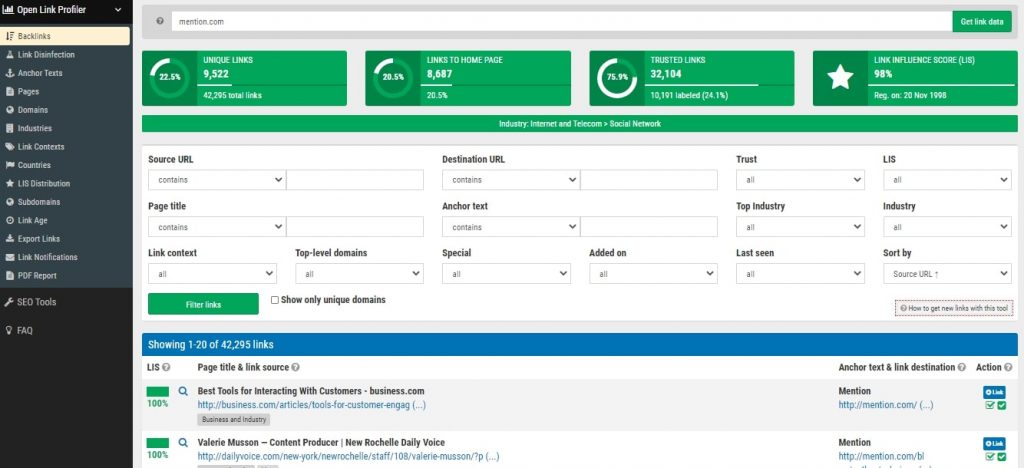 Sources:
https://brand24.com/blog/backlinks-monitoring-101/
https://mention.com/en/blog/tools-to-monitor-backlinks/
https://www.rankranger.com/blog/monitor-backlinks
Backlinks monitoring
Get a complete report in the Backlink Analysis tool and add the most important links to the list for monitoring. The Backlink Monitor module regularly updates all important parameters on its own. The "Found" and "Checked" columns will indicate when the backlinks were first added and when they were last checked. This will allow you to analyze the dynamics of changes by all characteristics: link status (found / not found), type (dofollow / nofollow, text / image), anchor, indexing in search engines, metrics of the popularity and ranking of the resource.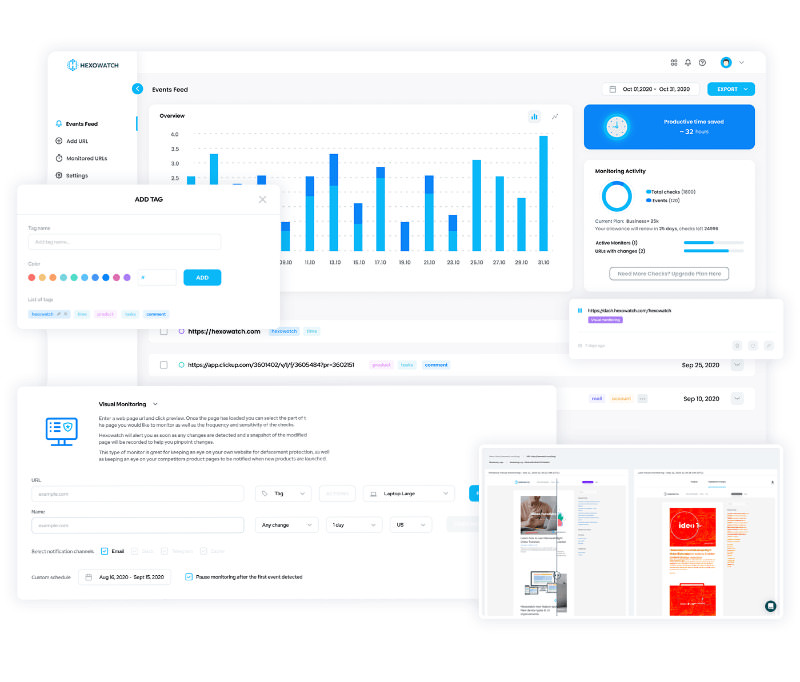 Why You Should Monitor Your Backlinks
Quality backlinks are a huge part of the SEO job, but just getting them doesn't mean the job is done. Backlinks are constantly subjected to change, and each change will be reflected in your backlink profile in one way or another. A website can go through dozens of link profile changes in just a day – so it's worth checking backlinks periodically, tracking down the most important ones first.
For example, you are constantly collaborating with a certain resource and get backlinks from there. After checking the history of backlinks, you notice that their status has changed from dofollow to nofollow – in this case, you should reconsider the terms of cooperation or stop relying on this resource. Without backlink monitoring, the problem can go unnoticed, which would harm your link-building strategy sooner or later.
Monitoring backlinks regularly will help you:
Getting all the backlinks to your website
Google Search Console (previously Google Webmaster Tools)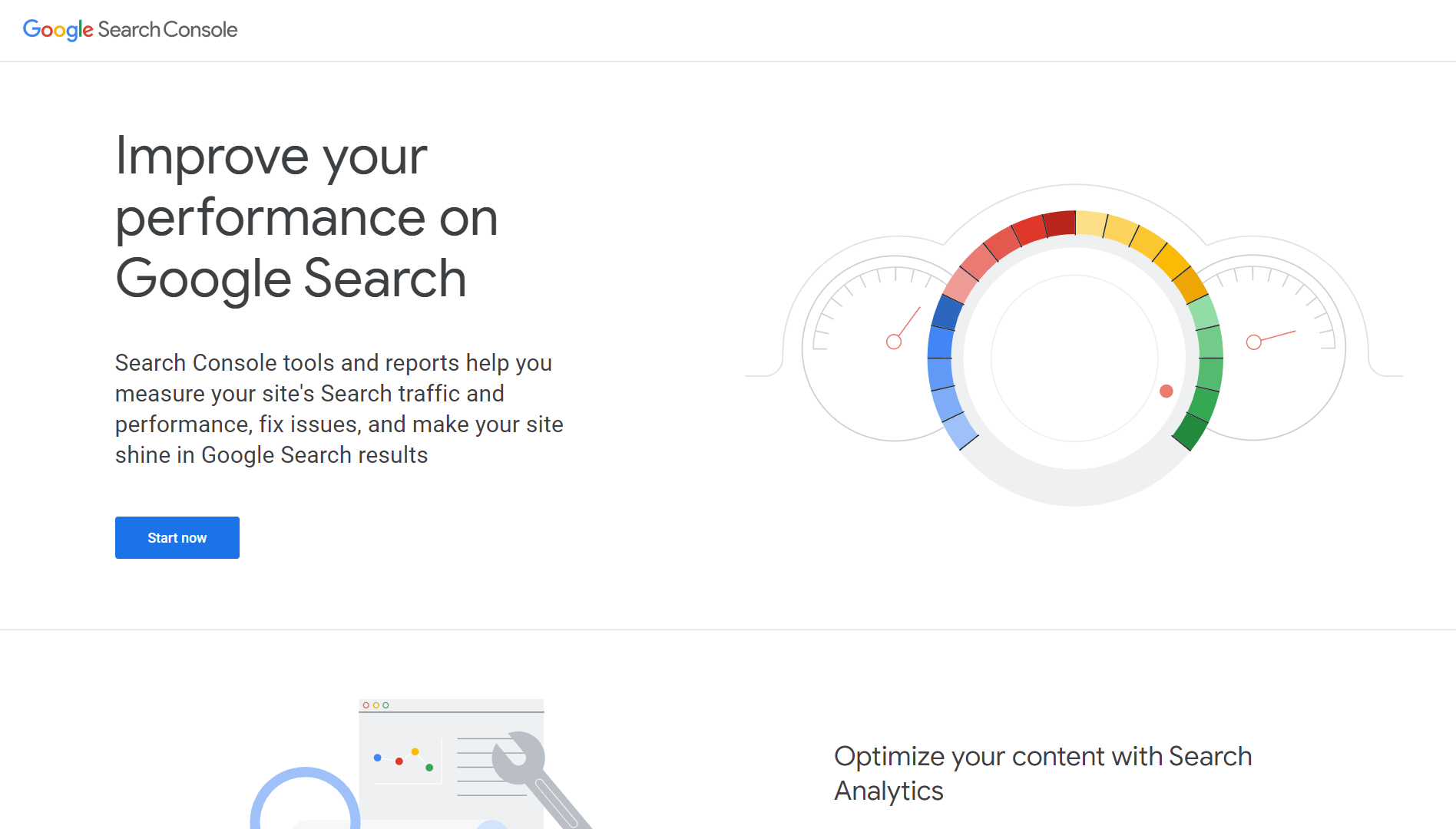 Google's very own Search Console (previously Webmaster Tools) provides an easy and free way to download all the latest backlinks to your website. Simply head over to the Search Console, click on the Links menu on the left sidebar and click on 'Export all External Links'. This will open up a popup prompting you to choose a format between CSV and Google Docs. Once done, you will have all the latest backlinks.
AHrefs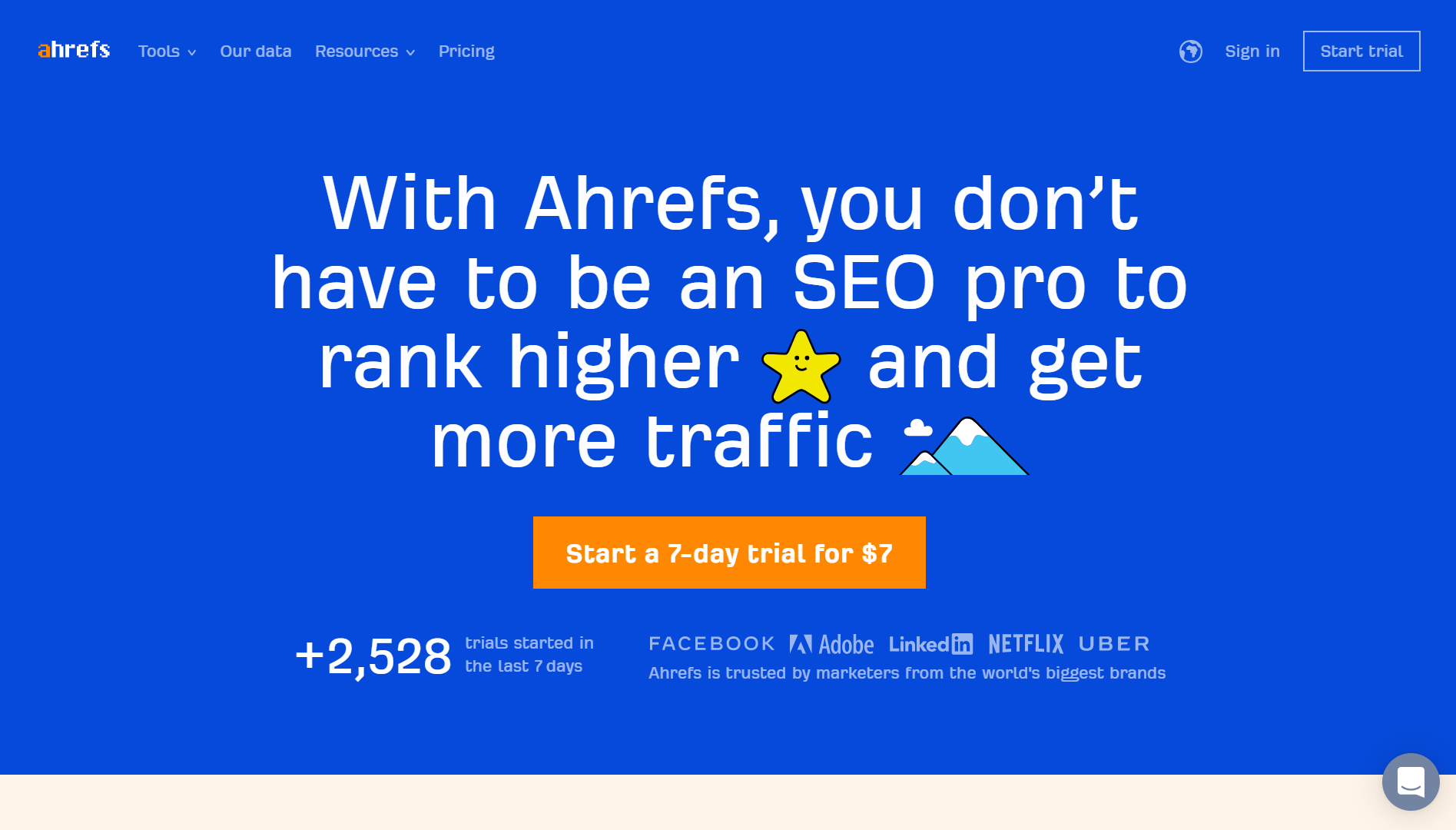 AHrefs is another popular platform for getting your backlinks. They have a free trial for just $7 for seven days, after which it starts at $99/month. They provide a huge list of backlinks but to view all of them, you need to start a free trial or purchase a subscription.
Link Explorer (previously OpenSiteExplorer)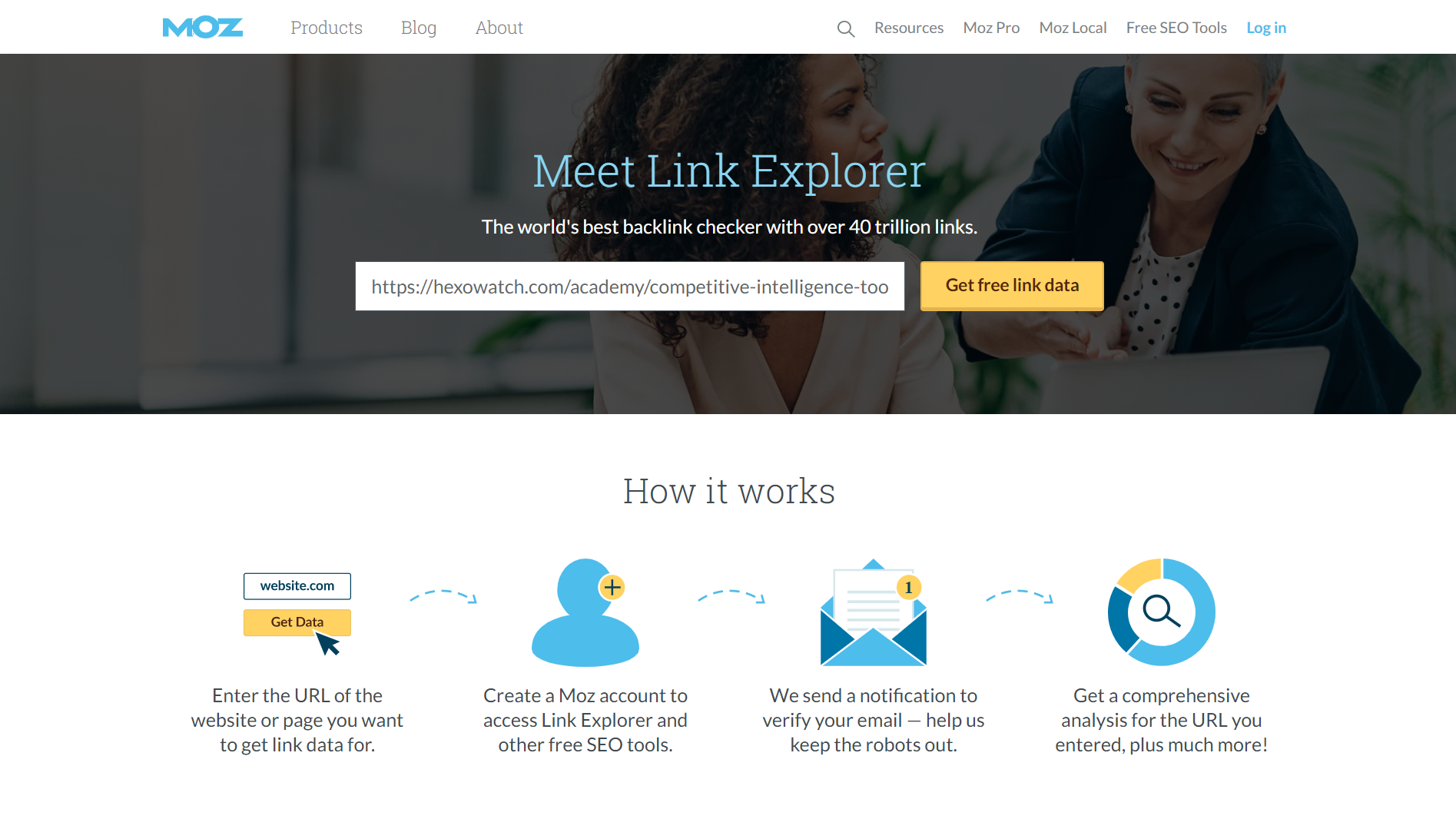 OpenSiteExplorer, which was already a product of moz.com has now deprecated completely and their new offering is called Link Explorer. It is very popular and has a large index of links and domains. It requests you to create an account as soon as you enter a URL. There are features like viewing your competitors' backlink profile, the spam score of existing backlinks, and also anchor text analysis. The free account comes with a lot of limitations and the Moz Pro account starts at $99/month.
Semrush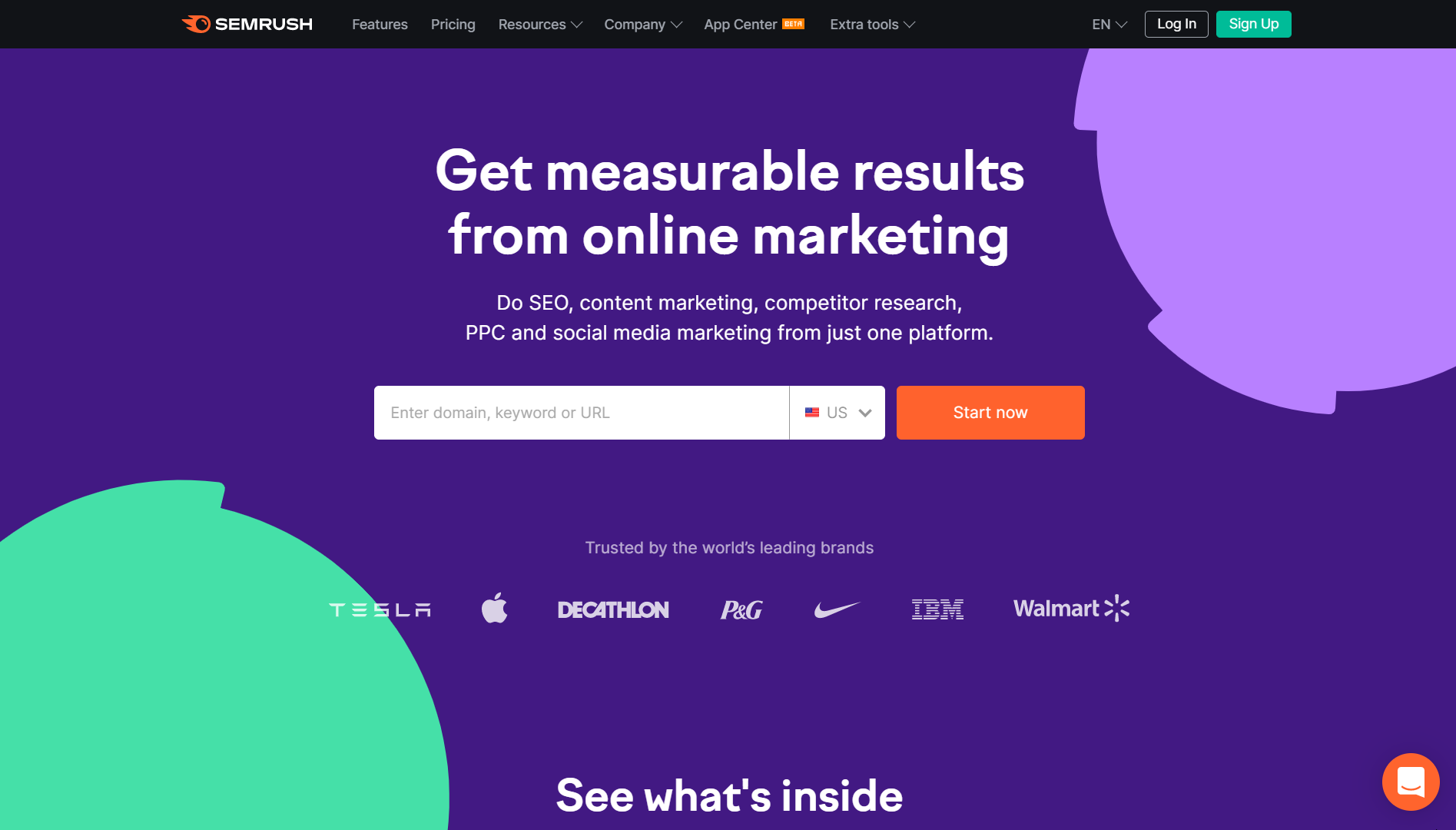 Semrush provides a backlink checker to analyze any link and get reports on the backlinks to that website. It requests you to sign up as soon as you check a link and you only get 10 free requests. After this, you need a subscription that starts at $119.95 per month.
Ubersuggest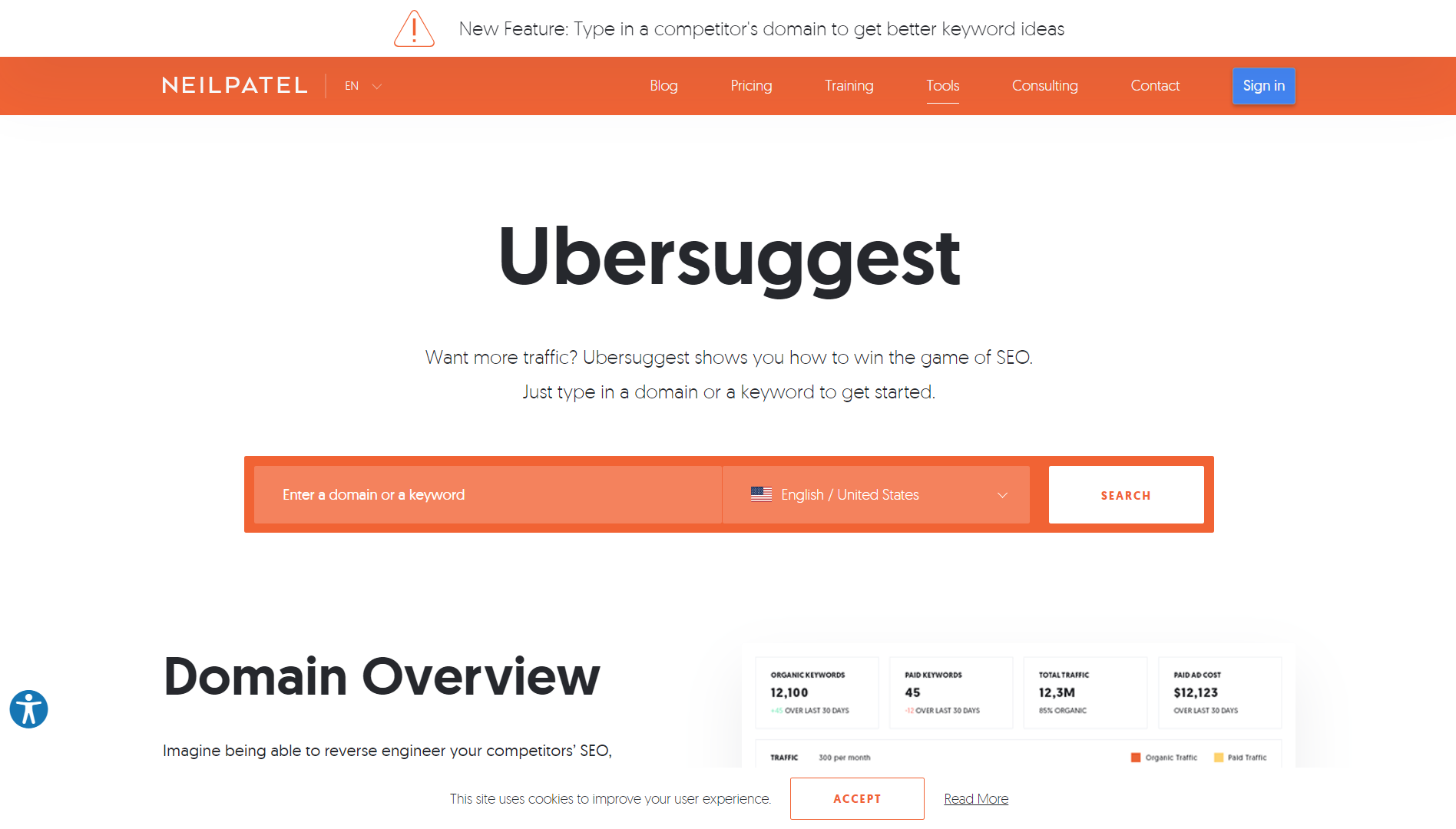 Ubersuggest has a much better pricing starting from $29/month and they also have a lifetime option starting at just $290/month. But they only provide 3 daily checks with the free account, after which you will need to pay. The backlinks section provides a good overview of all the backlinks. This includes the ones that have been changed to 'nofollow' and also a historical view of the ones that have been added and lost.
MajesticSEO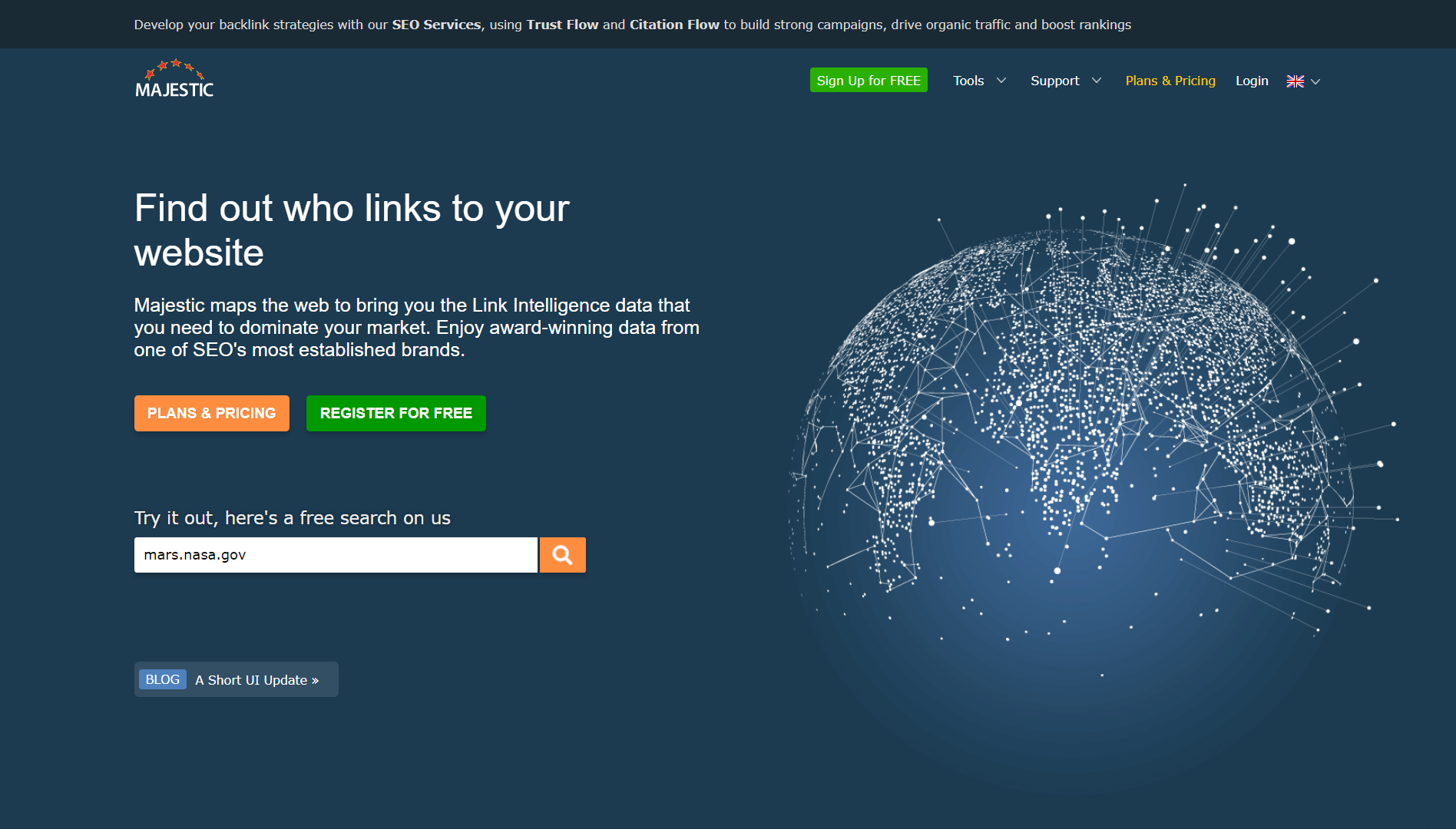 MajesticSEO starts at $46.99 a month and their backlink checker provides a Trust Flow score and Citation Flow score to analyze the quality of the backlinks and build your backlink profile. It takes into account the URL itself as well as the domain for checking the trust and strength scores. Their free account hides away a lot of the details that are only available to subscribers.
#4. Exporting the report
By now, I'm sure you can recognize that filtering data and getting informed of changes are difficult if you do everything manually. A backlink monitor tool like BacklinkGap can help you through a lot of this monitoring stage.
BacklinkGap supports all the above steps to monitor backlinks. The tool will help you check daily to ensure your backlinks are always there. The main point is to monitor good backlinks to ensure these links do not get lost.
BacklinkGap will get you notified of new and lost backlinks. You can get the latest updates on any backlinks that you've gained or lost. You can also immediately reach out to websites for missing or removed links, in order to prevent any massive loss in your SEO.
As the second step is to filter your data, BacklinkGap allows you to add remarks or notes to specific backlinks you're monitoring. This feature can be used to highlight your most notable results, data, actions, etc., that you want to keep tabs of. Thus, you are able to group backlinks with tags for easier identification, management, and monitoring. Multiple tags are available.
Sources:
https://www.linkedin.com/pulse/guide-tracking-your-links-how-monitor-backlinks-steve-letissier
https://hexowatch.com/academy/how-to-monitor-your-seo-backlinks-to-get-alerts-when-publishers-tamper-with-your-links/
https://biq.cloud/blog/use-a-backlink-monitor-tool-productively-backlinkgap/
Backlinks monitoring
Some of the reasons to monitor your backlinks include getting rid of bad links and avoiding Google penalties. Other than this, being removed from an index due to a broken backlink and achieving a good backlink profile are other good reasons. Although the question of how to manage your backlinks is important, the 'why' is just as relevant.
Why Manage Your Backlink Profile?
Well, yes. High-quality backlinks can be good and relevant for your site today but can go sour after a few weeks. If you have backlinks of poor quality, it can affect your search engine rankings. Remember that your off-page SEO is as important as your on-page SEO.
You need to manage your backlink profile to:
You need to manage your backlink profile to make sure that you're getting external links from relevant content. If your linked pages come from spammy sites and sketchy domains, Google might see this as manipulating the search algorithm. Your site can get penalties if you build low-quality links.
Google and other search engines look for the quality of the links to rank your page. The quality of your links remains one of the important ranking factors for search engines. If you manage your backlink profile regularly, you can look for bad links that can pose harm to your website's SEO success.
Managing a whole backlink profile with thousands of links is tedious. The goal is to retain organic links and remove harmful links from your site. This requires you to do some data analysis for every backlink that you have.
Useful Tips and Techniques for Backlink Management
For SEO strategists, here's a list of techniques to manage your backlinks. Along with these techniques are useful tips to help make the task easier for you. These techniques will help you manage your backlinks more efficiently.
1. Optimize Your Link Building Campaigns
First on the list is to optimize your link building campaigns. This technique takes precedence over everything else because it makes a good link profile. If you have a good link building campaign, you won't have to stress out in removing harmful backlinks on your site.
LinkDoctor™ recommends using white hat link building strategies to make sure you're getting relevant backlinks. This is the right way to build links and it will also minimize the risk from Google penalties. Our blogger outreach services employ white hat link building strategies for our outreach campaigns.
However, there's nothing you can do if a website closes down or the webmaster removed your link. You can still lose these links that you already have. Treat this technique as a preemptive strategy for your link profile.
Always check the link profile of your referring domains. You can't control the quality of all your inbound links. If you find potentially malicious websites pointing back to your site, disavow these links (more on this later). What you can control is the quality of the links on your campaigns.
Target your campaigns towards legitimate websites with good link profiles. Check the Domain Ranking (DR) and Domain Authority (DA) of your prospect website first before asking for a backlink. This makes sure that the quality of the links you're getting is good.
2. Check the Spam Score of Your Backlinks
Consider checking if your backlinks are spammy. You can measure this by checking the Spam Score of a backlink. It's a metric developed by Moz to check how spammy your links are based on Google web crawlers. Spam Score can also be a measure of how trustworthy a website is.
Spam score isn't that problematic if you only have a few. But if you accumulate backlinks with high spam scores, your score might be affected as well. This can affect your website's SEO performance and drive organic traffic away.
However, a high spam score does not necessarily mean that the site is spammy. It's a measure of a variety of signals that tells if a website can be penalized or not. Thus, if you see a backlink with a high spam score, it's a cause for an investigation. Check the content and its relevance to your content before disavowing the backlink.
3. Monitor and Claim Lost Backlinks
Backlinks can be lost in a couple of ways. It can be because a referring page became a 404 page or the backlink has been removed by the webmaster. One thing is for sure though: there won't be any warning when you're about to lose a backlink.
It's necessary to monitor backlinks and see if your links are still active. If you notice a broken link on your site, consider claiming the lost backlink. You can follow these steps for broken link building:
When monitoring your backlinks, check for the link velocity of your pages. It's a measure of how fast (or slow) a page gains backlinks. The link velocity of your page can be a determining factor if your page will rank or not.
If you're building links too fast, to the point that it's unusual, Google can see this as a negative signal. Google bots will check your site if you're manipulating their search algorithm because of the sudden influx of backlinks. However, if you're building too slow, competitors will bypass you in site rankings.
4. Set Alerts for Lost or Broken Backlinks
There are SEO tools that allow you to set alerts and notifications when your website loses a backlink. You can track backlinks and make a list of lost backlinks that you want to reclaim. By setting alerts, you can act quickly on removed backlinks before your competitors claim them.
For example, Monitor Backlinks Tool can send you alerts when you gain a new backlink or lose one. These tools give a real-time update on your backlinks so you can monitor them regularly. By continuously monitoring your links, you can maintain your link profile to where you want it to be.
#1: Monitor Backlinks
Do you know how to find backlinks for your site? Before you can start the link pruning process, you need to take inventory of your current backlinks. You can use a variety of backlink checker tools to monitor backlinks and find out what web pages are linking to your site. Start a spreadsheet with all the linking page URLs in a column.
Google Search Console (formerly called Webmaster Tools) is a good place to start gathering your link data. Choose "Links to Your Site" under the Search Traffic menu, as shown to the left. (SEO Tip: Here's how to set up your free GSC account.)
Unfortunately, your link profile in Google Search Console usually won't be complete or up-to-date. To get a fresher, more complete list to begin your link audit, add data gathered from several link-tracking sources: Bing Webmaster Tools, Majestic SEO Site Explorer, Moz's Open Site Explorer, Ahrefs, or SEOToolSet's Link Analysis tool.
#2: Evaluate the Links
Once you've learned how to find backlinks and compiled your link profile, you'll need to evaluate each of the links for quality and decide which ones need to be removed. Evaluating backlinks is tedious business. After a while, you may be able to recognize an "inorganic" (unnatural) link just by its URL, but for most of them you'll need to click and examine the web page where the link resides. If it's on a low-quality or spam site, you don't want to be associated with it.
You can create your own scoring system for judging link value or use PageRank as one measurement of quality. For more advanced scoring systems, we recommend using Majestic SEO's ranking scores called Trust Flow and Citation Flow. MozRank has a similar quality indicator. In your spreadsheet, create columns to keep track of the link information, contact information for the website owner or webmaster, and correspondence records.
Pricing
The foremost concern in many business owners' minds is price. Something like Ahrefs has a ton of great features, sure, but it's priced to keep out a lot of the small businesses that could really use such a powerful tool. So where does Monitor Backlinks stand with their service?
Monitor Backlinks has a scaling service model based on the number of domain names you want to track information about. The cheapest plan, the "Start" plan, is $25 per month. For this price, you can track one domain and up to two competitor domains. Competitor domains don't show you quite as much information as tracking your own domains, but it's still worthwhile for comparison and research purposes.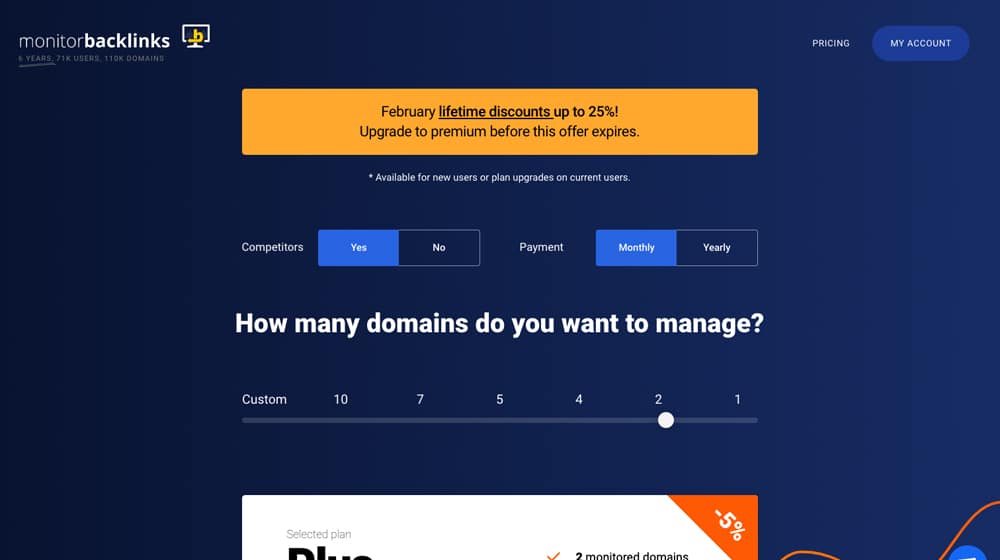 This starter plan limits you to 2,500 backlinks, and up to 50 keywords in the keyword and rank tracking tools. This might not seem like a lot when you see the numbers involved in the higher tier plans, but that's still plenty for a smaller business. A small business that has been operating for a few years but hasn't really put a ton of work into link building might not have anywhere near 2,500 backlinks to track, let alone that many just recently.
The next tier up is the "Plus" plan, and it primarily just kicks up the numbers. You can track two of your own domains and up to four competitor domains. Your link reports can track up to 12,500 links, and up to 200 keywords. It's pretty good for someone who has been operating a website with some dedicated link outreach for years, but who doesn't need to be tracking a ton of different sites. This plan also incorporates Majestic link rating, allows you to enroll up to three users as team members, and gives you data exporting. It bumps the cost up to just under $50 per month.
Another step up from there is the "Professional" plan, which is aimed at people who run more than one business, though not really an agency-type situation. You can track up to four domains and four competitors, with 25,000 links and 400 keywords for rank tracking. They also bump up your team collaboration to five users.
Finally, Monitor Backlinks has a handful of scaled plans, with names like 5D4C, 7D4C, and 10D4C. These are, as you might be able to guess, 5/7/10 domains 4 competitors. They have corresponding bumps in the number of links and keywords that can be tracked, as well, and the price scales up accordingly. They offer discounts for higher tier plans, of course.
Oh, and as with most such companies with scaling plans, you can contact their sales department for a custom plan with as many domains as you need. That's the expensive option available for enterprises and for agencies representing a bunch of different small businesses.
Features
Monitor Backlinks is, in my mind, a mid-range platform. They're smaller than something like Ahrefs, which offers a half a dozen different comprehensive tools, all of which would be powerful offerings on their own. On the other hand, they're higher up than something like one of those free backlink scanners out there that just relies on a few Google searches to pull up links and doesn't do much grading.
What Monitor Backlinks does, it does very well. What it doesn't do is go out of its way to develop a whole bunch of tertiary or unrelated services to sell as a package. They're focused, and I applaud them for that.
First and most obviously, they scan your site and their index for backlinks. They can generate a report of all of your backlinks – up to the limit on your plan, anyway – and can report that to you. They can, to a certain extent, see the age of those backlinks, and can chart them to show you how you've been doing in terms of growth and outreach.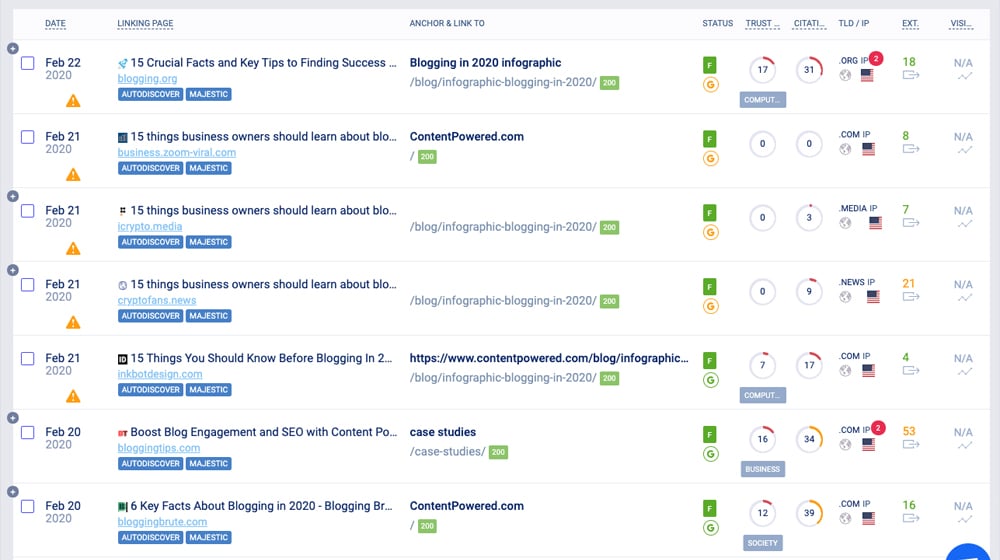 There are a lot of cool side features to this core feature. One that I really like is that you can set up email notifications for new backlinks. When their service detects a new backlink, they will email you with information about it.
If you're working on outreach through something like infographic promotion, guest blogging, or interviews, this notifies you when your content is published, which you might not otherwise be able to see right away. This gives you a great opportunity to engage with it and share it immediately, showing you're on the ball and a worthy partner for whoever you're working with.
It will notify you if a piece of your content goes viral, because you'll suddenly start getting a bunch of additional notifications about links to a given piece of content. These spikes are good to know about because you can capitalize on the viral trends quickly.
It will notify you if your content is being linked to (or scraped) by spam sites. If you suddenly have a backlink from some random Chinese blog, or if you get a link from a domain you don't recognize, you can check it out. A lot of PBN scrapers don't care to strip links, so internal links will become backlinks, and you can see when your content is stolen and can disavow it.
Another of their best features is the link analysis they give you. If there's a metric out there, they can give it to you. Some of them require a plan a step up above the starter plan, but that's fine; it's still cheaper at that point than a lot of other tools.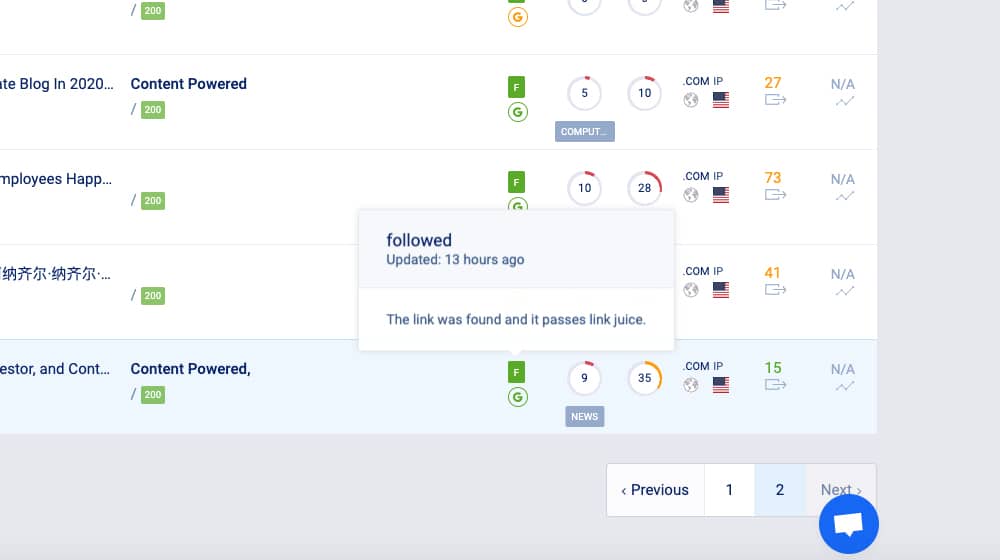 When I say metrics, I mean metrics, too. You get stats like Alexa rank, Moz ranks, Trust and Citation flows from Majestic, and more. You also get an estimated spam score based on trends and indications that Monitor Backlinks maintains. You don't necessarily need to be super familiar with every domain in your niche; they can give you a good idea whether a given link is likely to be spammy or not. The sheer amount of information they can give you about all of your backlinks is almost astonishing.
Sources:
https://linkdoctor.io/backlinks-management/
https://www.bruceclay.com/seo/link-pruning/
https://www.contentpowered.com/blog/monitorbacklinks-review-does-work/